UXUI Inc. has 15 years experience in interaction/user experience design and management and digital strategy. We have designed software and major ecommerce sites for exchanges, rating agencies, analytics companies and more. These applications and ecommerce sites were optimized for internationalization, mobile, touch screen and desktop for Fortune 500 companies.
Below are listed the mission critical projects which UXUI Inc has lead:
Top of Book Breach Reporting Platform 
Top of book breach reporting application is a strategic platform for data and reporting across operations. UXUI lead the user interface design, which established a data visualization framework for critical information for decision making.
Cross Asset Derivatives Clearing Application
UXUI designed the new Cross Asset Derivatives Clearing application, which is a one stop application for clients to view their margin information, perform pre-clearing analytics or view post-clearing activity and positions. This application aims to distribute information through an integrated dashboard. It offers consolidated views of margin and clearing activity that provide a multi- product capability to analyze portfolios from a risk, cost, and margin perspective.
Rogue Trading Dashboards
UXUI designed the new chat room monitoring dashboard, which is an application to monitor unauthorized chat communications and identify breaches across all chat platforms used by all employees for top 5 investment bank.
Top of Book Stress Testing Platform
 UXUI designed the new stress scenario builder, a top of book stress testing platform required by Federal Reserve CCAR regulations, initiated to automate the analysis of all positions across all asset classes. Before envisioning this platform this investment bank took three months to perform a single stress test analysis, CCAR required as many as eight stress tests per day, which necessitated the development of this tool.
UXUI was contracted to design and shepherd through the software development life cycle next generation exchange tools, infrastructure and services, used in all trading platforms and products. We lead strategy, analysis and design of Consolidated Tape Products, Complex Feed Configurations, and other offerings. Products worked on include service cash equities trades, high frequency trading, derivatives trading and other exchange mechanisms.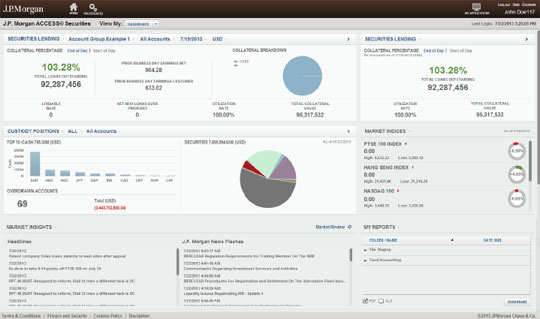 JP Morgan Chase: ACCESS Treasuries Platform
J.P. Morgan Chase ACCESS serves 25,000 of the most sophisticated global corporate and sovereign treasuries departments for the multi trillion dollar cash market. UXUI was contracted to design the Service Requests module for transaction exception handling for any transaction such as Wires, ACH and FX, multiple transactions, reversals, authorizations and inquiries.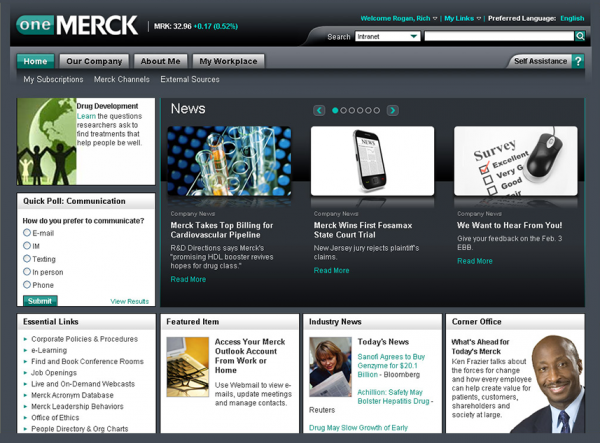 Merck Pharmaceuticals: Social Media Tools for the Enterprise
Merck Pharmaceuticals contracted UXUI to assist with strategy and user experience design for Merck's Social Media for the Enterprise suite of communication and collaboration applications. All employees, contractors and partners in Merck used these tools for management, sales, marketing and drug development.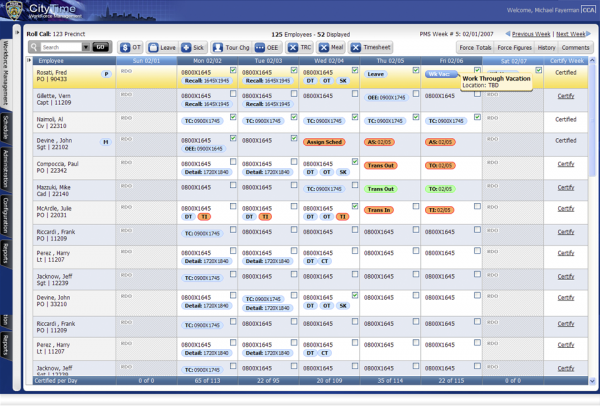 New York City: CityTime, Workforce Management Systems
New York City built the Workforce Management software CityTime, used by all 500,000 New York City uniformed and non-uniformed employees and contractors. UXUI was contracted to completely redesign CityTime, for all visual elements and all feature interactions, including state, flow and transitions of all screens. As well our responsibilities included management of the UX team including hiring and budgeting.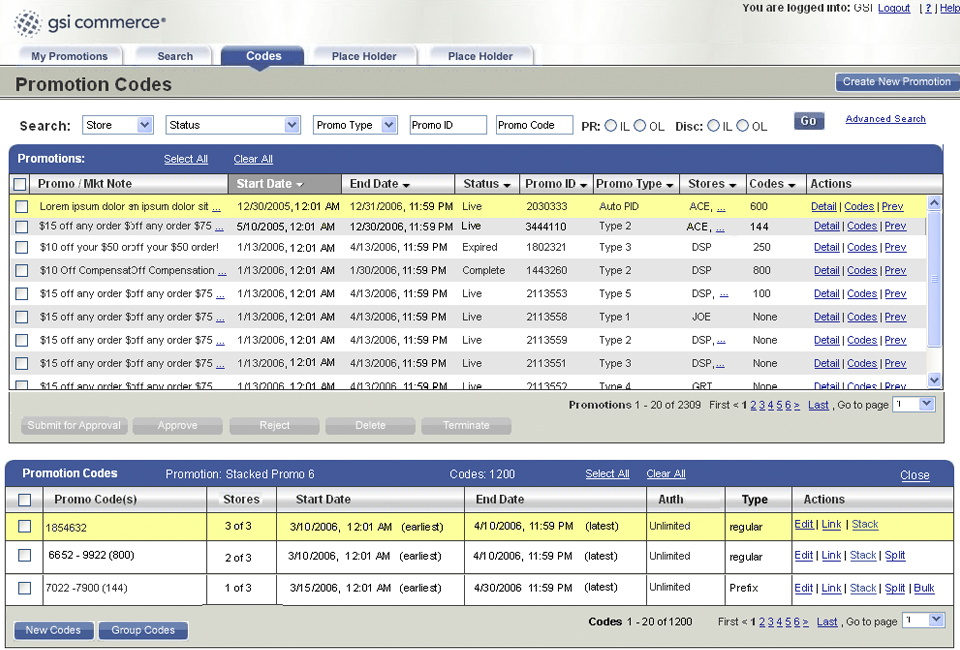 GSI Commerce, an eBay Company: Catalogue Management Tools
GSI has built an ecommerce platform for content and catalog management, sales tools, and order fulfillment for more than 50 major partners. UXUI was contracted to evaluate and redesign complex ecommerce application tools used by GSI's partners for managing their online channels. Ecommerce tools UXUI has developed at GSI include Parametric Search, Estimated Delivery Date, Promotions Engine and Wireless Plan Configuration.
Ingenix – United Health Group: Transact 360 – Provider Management Systems 
UXUI was contracted to design new features and optimize existing functionality for the Transact 360 – Provider, claims management and arbitration software suite, bringing this product from Alpha to General Availability release. Transact 360 software is the leading enterprise software suite for Provider Organization revenue recovery and appeals process, within the Health Care industry.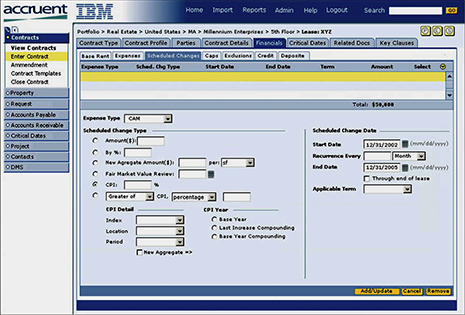 Accruent: Real Estate Management Systems
Accruent software systems support  Professional Services, Intellectual Property, Equipment, and General Contracts. Each vertical's solution had a unique interface, work flow, layout and navigation. UXUI was contracted for a redesign of these five standalone Contract Software solutions, which were being consolidated into a single Enterprise Contract Management suite, rebuilt in a Rich Internet Application suite.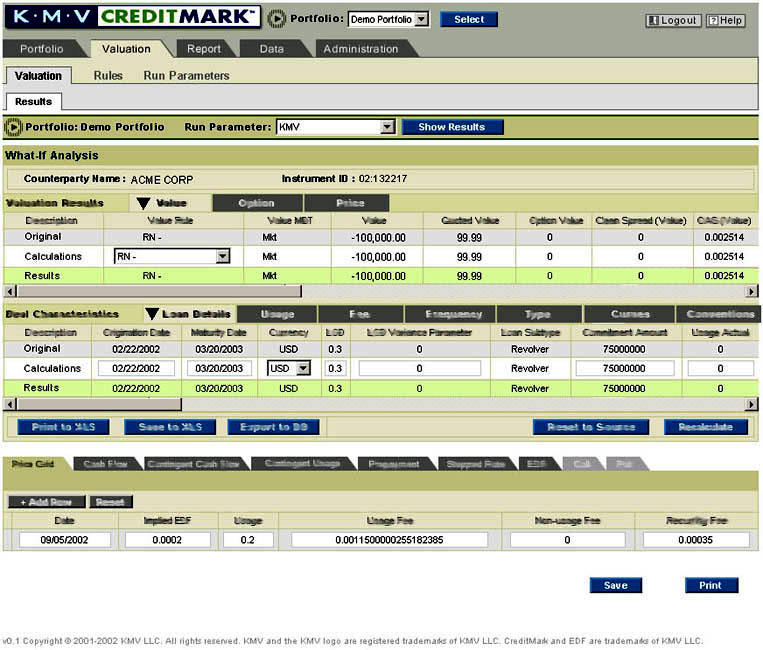 Moody's Financial Services: Credit Mark, Global Bank Portfolio Valuation Systems
Moody's Financial Services develops algorithms for analyzing large amounts of financial data. UXUI worked on CreditMark software, which is the industry standard tool for valuing the global bank portfolio market, worth over 60 trillion dollars.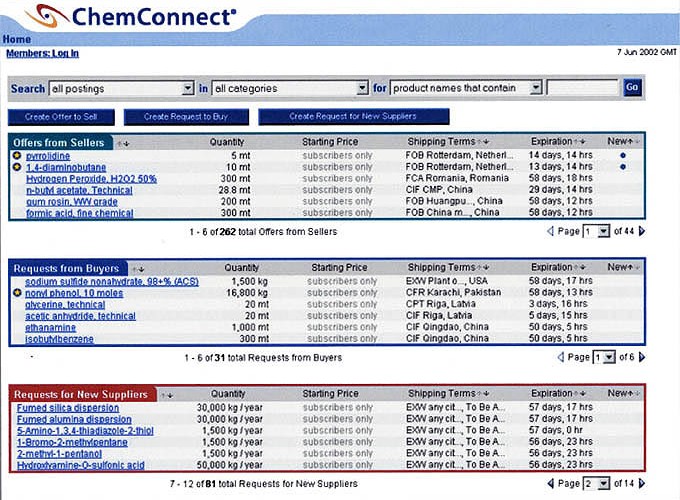 ChemConnect, an ICE Exchange Company
ChemConnect is the leading Chemicals Commodity and Specialty Exchange. UXUI was contracted to lead the interface redesign the for high volume commodities and specialties exchange, which included the complete overhaul of all trading tools and the corporate web site.